New Building with an Emphasis on Masonry | Grafton, WI
The Holton Brothers project included the construction of a new 18,800 square foot office/warehouse building and associated site work.
The office portion of the building is approximately 4,250 sq ft, and the warehouse and shop areas are approximately 14,550 sq ft. Masonry construction was utilized throughout the project to illustrate the firm's expertise in masonry restoration. 
A combination of decorative block and brick, accented with metal and glass, created a modern exterior facade.
The interior of the building was designed with a modern aesthetic and includes some unique finishes such as the CNC carved MDF panel wall behind the reception desk and a blend of powder-coated metal, glass, and wood materials on the reception desk.
Programming
Master Planning
Site Analysis & Planning
Full Architecture
Interior Design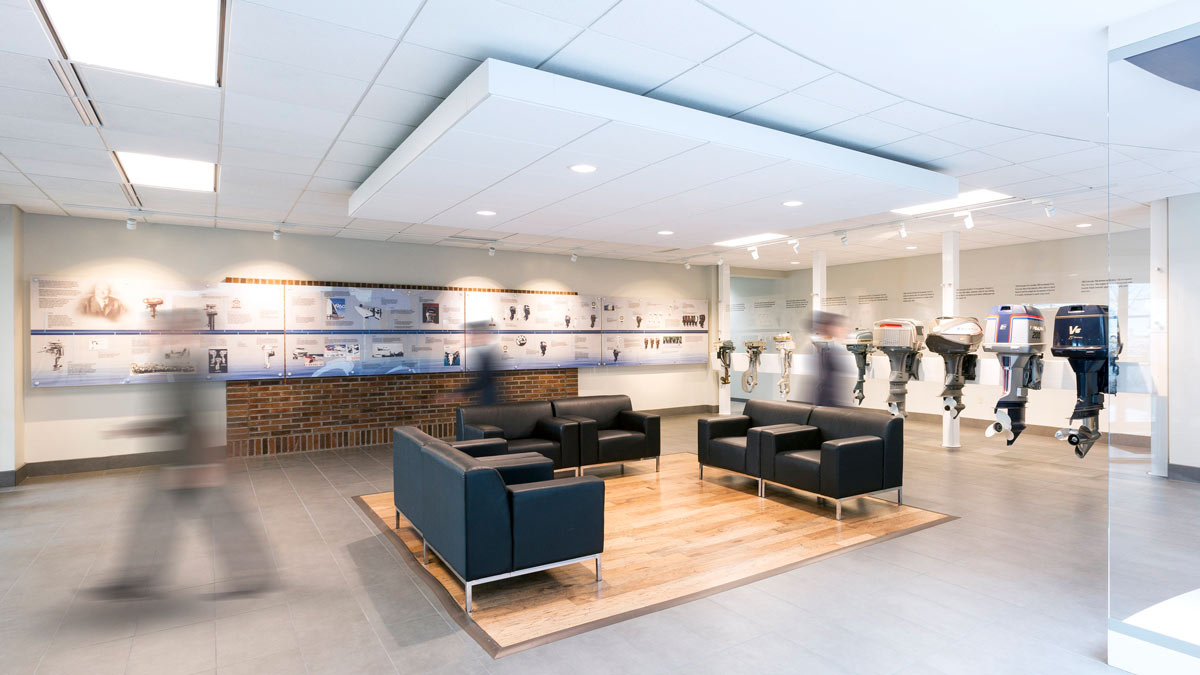 Gym
GROTH Design Group assisted with interior alterations to an existing 61,710 total square foot, 2-story office building.
Behavioral Health
GROTH Design Group was the architect of record for the Ladish Co. Foundation Center on Rogers Behavioral Health's campus in Oconomowoc, Wisconsin.
Award Winner
This complete renovation turned a former parking garage into a gateway to the transforming 5th Street streetscape in Milwaukee's Walker's Point neighborhood.