First Evangelical Lutheran Church
After their inner-city, historic church was destroyed by arson, the congregation of First Evangelical Lutheran decided to rebuild. The GROTH Design Group team was selected from a nationwide search for architects. The team employed visioning workshops and design charrettes to develop a Master Plan.

The new church home provides a sanctuary for up to 300 people, offices, fellowship to seat 150 at tables, classroom and multi-use areas that allow for a community food program and sleeping areas for occasional homeless families. The design of kitchen and multi-use spaces solved a challenge of flexibility, safety, and adequate storage for the church's outreach ministries.
Also complex was the desire for the worship to be completely flexible for liturgy and music programming.
The Chancel is movable with all flexible seating.  
Art glass design and fabrication is by Cindy Kessler and Kessler Studios, Inc. in Loveland, OH. Picture of sanctuary with art glass by Bob Kessler.
Consensus Building
Master planning
ALA Design Award
ASID Design Award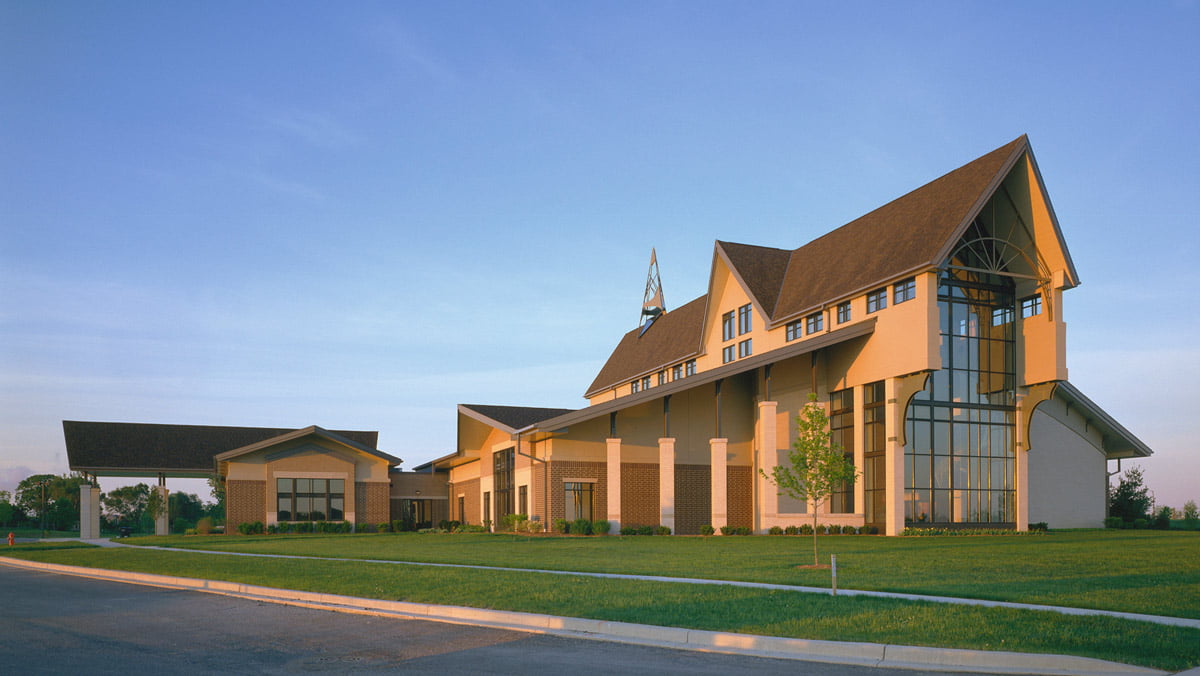 Catholic
The new facility, located in the Prairie Ridge development near Highway 50, provides worship space with approximately 1,000 seats.
Award Winner
The congregation at Trinity Lutheran sought to strengthen ministry programs by combining operations from two sites onto a single campus.
Interiors
St. Jerome Parish School houses a K-8, two-track school with approximately 500 students arrayed to maximize solar gain during late autumn, winter, and early spring.