BMO Harris Bank | Sherman Park Branch
Community Gains Landmark Bank | Milwaukee, WI
The new BMO Harris Branch Office in the Sherman Park area of Milwaukee replaces the former branch which had been a fixture in the community for almost 90 years.
The exterior was designed to take advantage of its unique lot shape and street exposure.
To embrace the triangular condition at a major intersection, fulfill the need to make the building feel open and inviting to the community, and still maintain security, the design focused on a large canopy ending in a sharp point covering a large glass-filled entry. Coupling this approach with a clean, modern design formed a building that is both noticeable to vehicular traffic and approachable for pedestrians.

Site vehicle circulation was a challenge as there were minimal options to incorporate a required drive-thru and on-site parking. The design accomplished the required vehicle circulation while making pedestrians feel safe.
design development
construction documents
full architecture
schematic design
site planning
site analysis
Gym
GROTH Design Group designed spaces for several Orangetheory Fitness locations throughout Wisconsin that support their brand.
Award Winner
Stone Creek re-purposed a 10-years-dormant corner into a lively destination for neighbors, university students, professionals and long-standing residents.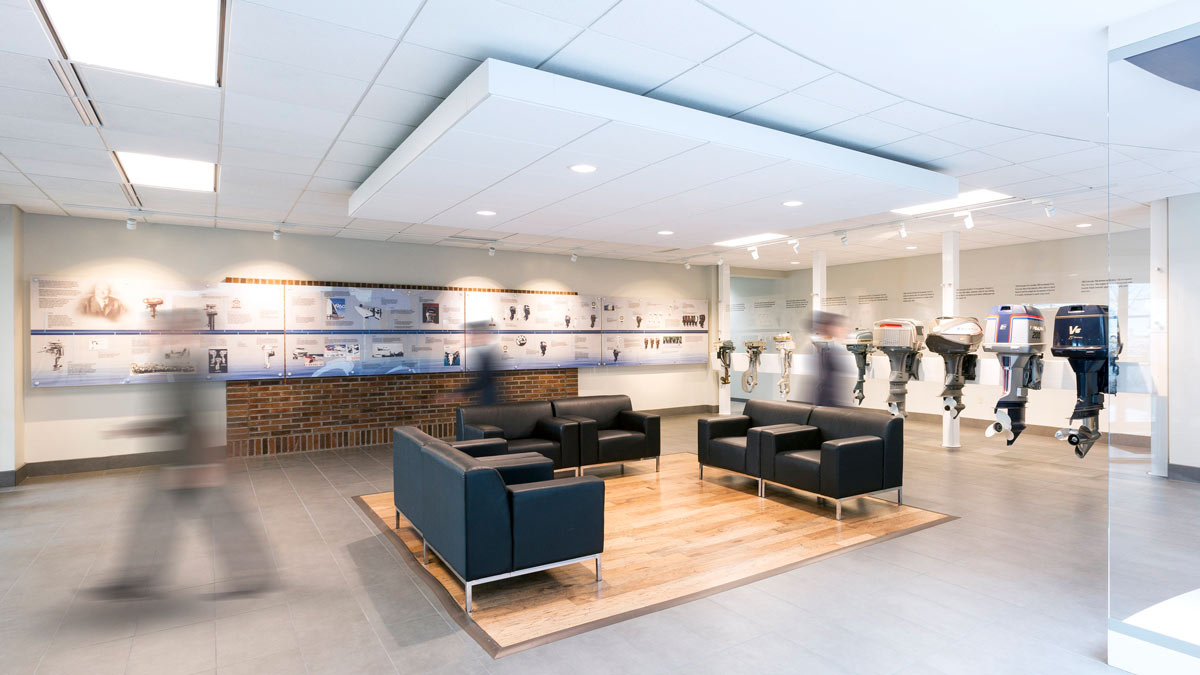 Gym
GROTH Design Group assisted with interior alterations to an existing 61,710 total square foot, 2-story office building.