The former Holstein Schoolhouse was transformed into a warm and welcoming office space with cutting edge technology for the owner and occupier, Gentian Financial.
While remaining sympathetic to the 1930 red brick exterior, a 1,500 square-foot addition was built. The new space boasts an open floor plan, offering a large conference room and event space to host sizable client groups. The significant requirements for the historical building were to make a non-compliant building at-grade addition and a compliant restroom.
The interior delivers elegance and warmth through the aesthetics of heavy timber construction. A second-floor mezzanine features individual office spaces and soft, informal seating areas throughout. Hospitality and comfort were an emphasis in this space as evident in the coffee bar, gallery style art features, and display shelving. The comforts of home while at work.
Full Architecture
Interior Design
Accessories Coordination
Design Development
Construction Documents
Full Architecture
Historic Preservation
Interior Design
Lighting Design
Programming
Restoration
Schematic Design
Signage
Site Planning
Site Analysis
Space Planning
Wayfinding
Interiors
GROTH Design Group worked with Sartori's leadership team to renovate their existing building and reflect their redesigned brand.
Offices
Regal sought to create a new location for their Grafton-based operations, expressing their new corporate brand, while also focusing on sustainability and energy efficiency.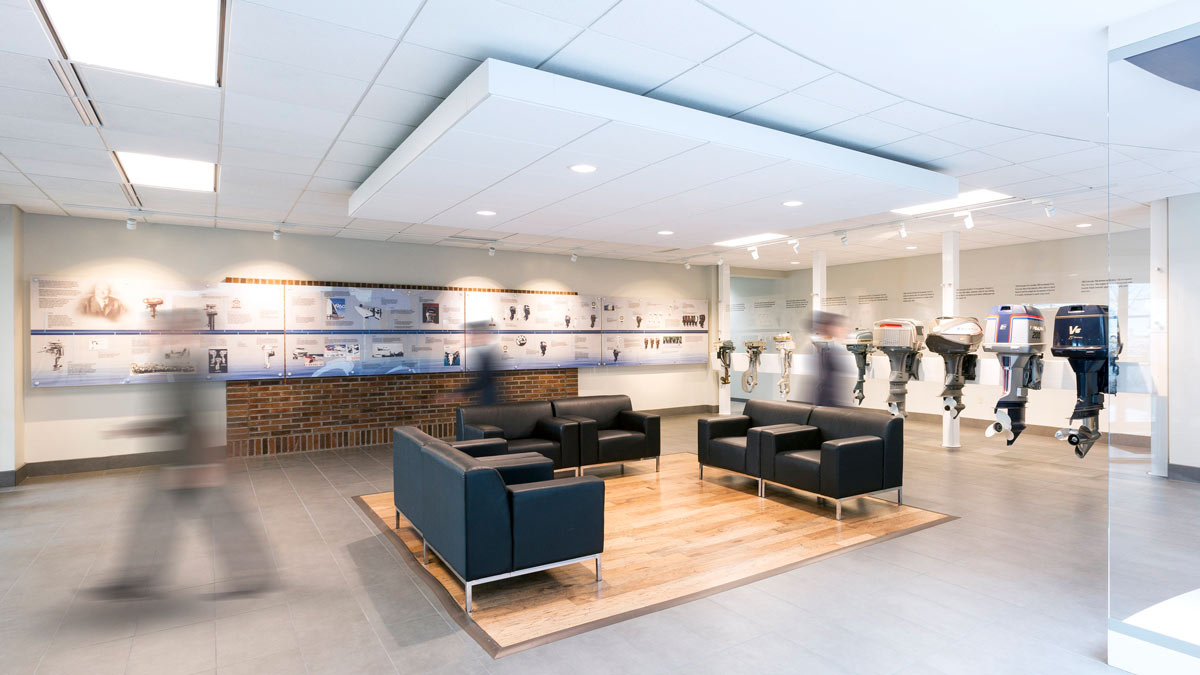 Gym
GROTH Design Group assisted with interior alterations to an existing 61,710 total square foot, 2-story office building.