Cedarburg School District
Long-Range Master Plan, Referendum, Revisioning Schools | Cedarburg, WI
MULTIPLE SCHOOLS K-12: In partnership with the District, GROTH Design Group created a Long-Range Master Plan, passed a $59.8 million referendum, and recently completed extensive additions and renovations across all schools that allow for future growth and reflect the District's branding initiative.
Each of CSD's elementary schools are over the recommended capacity and utilization rates. The result of 38 individual department meetings, 21 engineering and core team meetings, six Tech. Ed. Advisory Team collaboration meetings and numerous design sessions, improvements will include:
High School
Campus transformation into a hub for community and school
Addition with kitchen/cafeteria, commons, learning stair, extensive STEAM areas
Departmental re-organizations
Site and traffic flow improvements
Middle School
Improved safety and secure entry/main office
Collaboration spaces and classroom reconfiguration to allow for better programming and future expansion
Creation of new athletic and music spaces
Elementary Schools
New gym addition and kindergarten with safety protocols for community use
Improved functionality of library and class room groupings with new collaboration opportunities
Award Winner
Due to Southbrook's dramatic growth, GROTH Design Group assisted with Master Planning for various expansion options.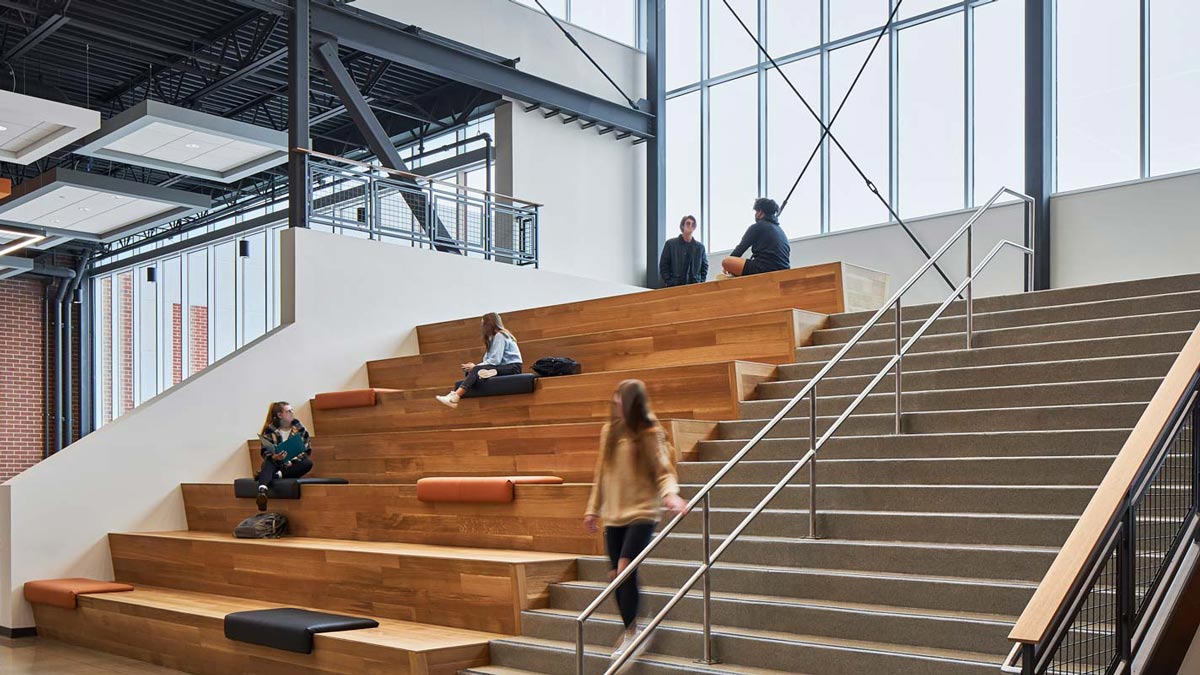 Public K-12
Enhancing safety and security, learning and capacity, numerous improvements are planned for Cedarburg High School.
Interiors
GROTH Design Group assisted with a year-long study to redefine facilities for Technical Education the Family & Consumer Sciences (FACS) programs in Cudahy High School.