GROTH Design Group was initially hired to consider options for changing an altar area that was insufficient both in area and visual presence. Additionally, planning leaders were concerned about the inability to expand seating for the growing congregation. The study was expanded to consider an overall Master Plan to increase worship space and school needs. The solution provided a plan that considered the purchase of adjoining properties to allow for compliance with municipal requirements for green space, storm water and parking. The Master Plan foresaw a new worship and worship support spaces, expansions to the school and a multi-use fellowship hall.
The new worship provides increased presence on the adjacent roads, doubles the seating capacity of the original worship and includes provisions for traditional Word and Sacrament as well as sacred music.
The new worship replaces the existing worship, built in the 1970's, but retains the original 1950's worship space as a place for Gathering. The renovations include improved restroom facilities.
Concurrent with the new worship project, two other portions of the Master Plan are underway. The first is a remodeling of the existing school restrooms and transformation of a basement storage area as a new multi-use classroom. This work was completed prior to the construction of the worship. The second is documentation of an education addition to house preschool classrooms.
site analysis
consensus building
master planning
programming
site planning
agency approval
design and documentation
interior design
liturgical coordination
construction administration
Private K-12
This 16,000 square foot school expansion houses a new gymnasium, conference spaces, school library and STEM classrooms.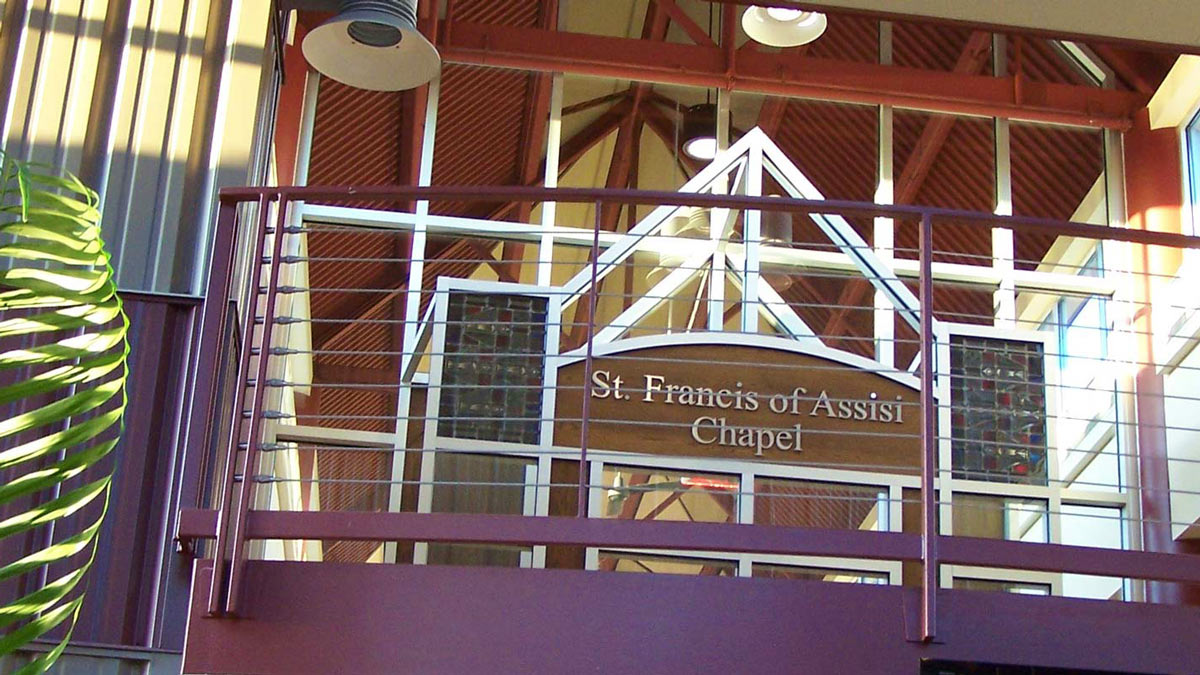 Churches
The Cardinal Stritch University chapel accommodates 150 people with natural lighting and the architectural appeal appropriate for a Franciscan chapel.
Interiors
GROTH Design Group assisted with a year-long study to redefine facilities for Technical Education the Family & Consumer Sciences (FACS) programs in Cudahy High School.