A Modern Take on Industrial Office Space | Milwaukee, WI
Layer One Media, Inc. is a tenant build-out in a turn of the century timber frame warehouse building (Renaissance Building) in Milwaukee's historic Third Ward.
Layer One Media, specialists in web development, asked GROTH Design Group to design a modern, upbeat space reflecting the cutting edge posture of their business. They requested that the lobby space make a statement.
The design team utilized bold colors and interesting forms to break the box-like configuration of the space and metaphorically reflect the firm name by creating layers of overhangs and soffits.

Additionally, the organic shapes, motion of the tropical fish, and slick surfaces stand in counterpoint to the roughhewn character of the venerable timber framing and rough texture of the original brick. Lighting washes strategic areas, creates pools of light in others, and lends beautifully to polished surfaces.
programming
site planning
full architecture
interior design
branding
graphics
furniture consultation
lighting design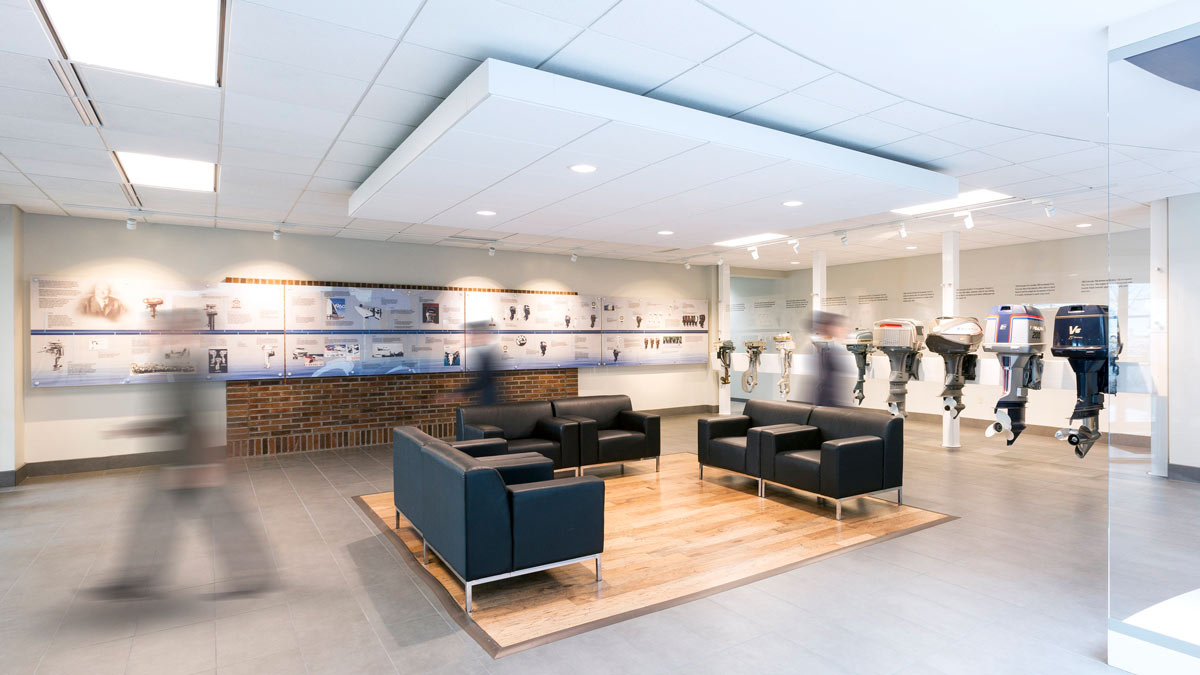 Gym
GROTH Design Group assisted with interior alterations to an existing 61,710 total square foot, 2-story office building.
Bank
TCF sought to create a new corporate office for their Commercial Banking Division that serves to reinforce forward-thinking perspectives of company leadership.
Offices
The owners of 757 N. Broadway in downtown Milwaukee desired a facelift for their building to attract tenants and create a recognizable identity for the building.