The goals of St. Dennis Parish's new Sanctuary and music spaces were to provide a redesigned reredos wall backdrop for the Sanctuary Platform, location of a new tabernacle on the sanctuary platform, redesign of the flanking music area for additional space and more flexibility, reorder of storage and support spaces previously behind the existing reredos wall, renovation of the existing chapel, and relocation of reconciliation to provide greater presence.
GROTH Design Group was also responsible for Liturgical Furnishing Design, including the Font, Altar, Ambo, Tabernacle and Crucifix.
The heart of the design was found in the "vesica piscis," an almond shaped Christological symbol.  The symbol appears prominently in the Altar, Ambo and Tabernacle.

Finally, as part of this project, the kitchen and restrooms were remodeled/updated, including an ADA-compliant family restroom.
liturgical design
space planning
programming
furniture consultation
accessories coordination
consensus building
Award Winner
Due to Southbrook's dramatic growth, GROTH Design Group assisted with Master Planning for various expansion options.
Churches
This project resulted in the complete reorientation and remodeling of the worship space and gathering area at Midvale Community Lutheran Church.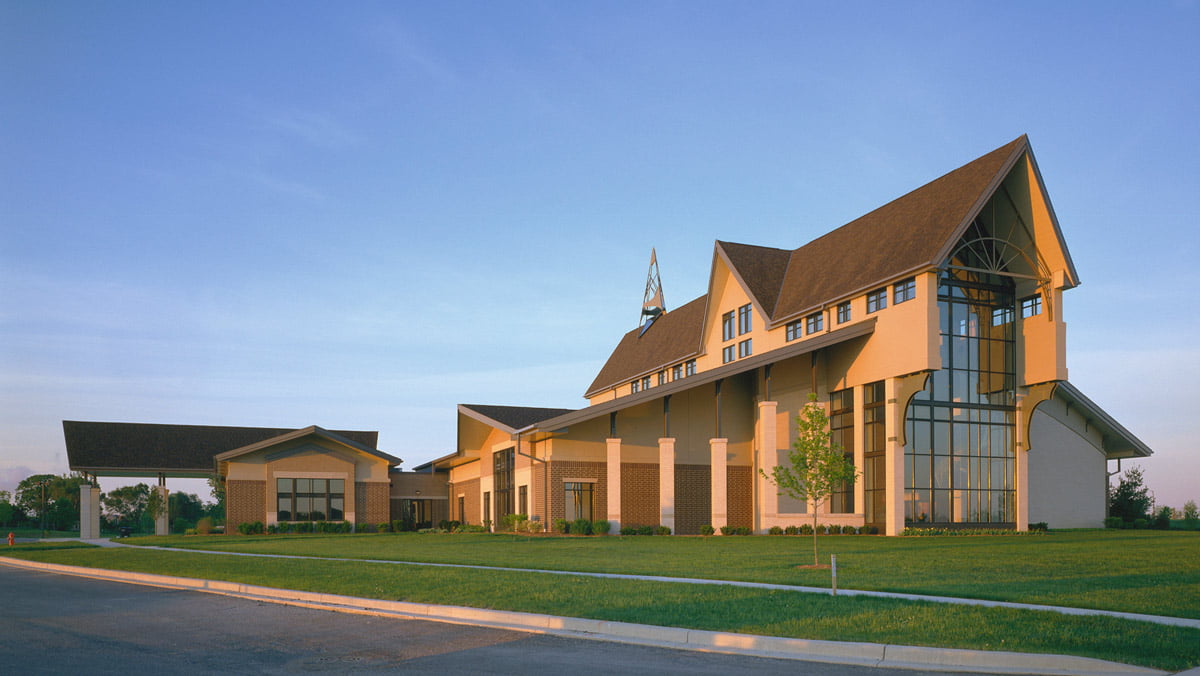 Catholic
The new facility, located in the Prairie Ridge development near Highway 50, provides worship space with approximately 1,000 seats.