New Church and Gathering Space | Davenport, IA
The scope of the project called for designing a new 750-900 seat worship and gathering addition onto a 1950's Georgian style facility. A key focus for the addition project was providing presence and hospitality into the surrounding community. This is achieved through three design elements: a light-filled tower, an entry portico filled with doors and windows connecting the gathering and worship.
The liturgical design fans the assembly seating 120 degrees. The chancel design houses a new altar, ambo and font. Adjacent to the chancel, a 1,000 sq. ft. platform suitable for choir and organ performance seats up to 120 musicians.
An important feature of the new worship design was finding a suitable method of relocating the existing art-glass windows. An ambulatory on the southern side of the worship will house all ten windows depicting the chronological life and ministry of the Christ. 
Design Development
Consensus Building
Consolidation
Construction Documents
Furniture Consultation
Full Architecture
Historic Preservation
Interior Design
Lighting Design
Liturgical Design
Master Planning
Programming
Schematic Design
Site Planning
Site Analysis
Space Planning
Wayfinding
Private K-12
This 16,000 square foot school expansion houses a new gymnasium, conference spaces, school library and STEM classrooms.
Interiors
GDG designed a building addition that includes 14 new classrooms utilizing 21st century learning elements, six offices and a reception area.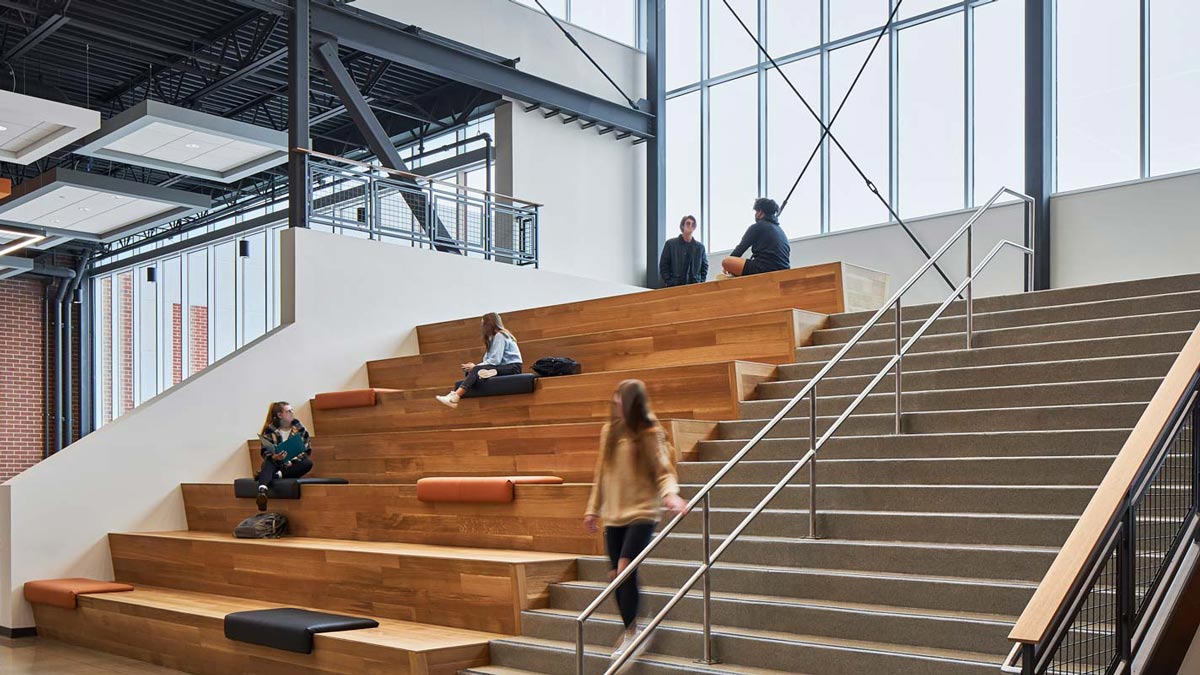 Public K-12
Enhancing safety and security, learning and capacity, numerous improvements are planned for Cedarburg High School.