St. Stephen Catholic Church
The challenge for site planning for St. Stephen was to fit extensive interior and exterior program requirements onto a 14 acre site. A portion of the site was not buildable due to the presence of wetlands. The site was also adjacent to a major interstate freeway, further restricting the placement of building components.
The building design has a contemporary architectural language that keeps with the suburban setting, while still recalling the form, materials, and details of the Parish's existing historic church.
master planning
design development
consensus building
construction documents
full architecture
liturgical design
programming
schematic design
site analysis
site planning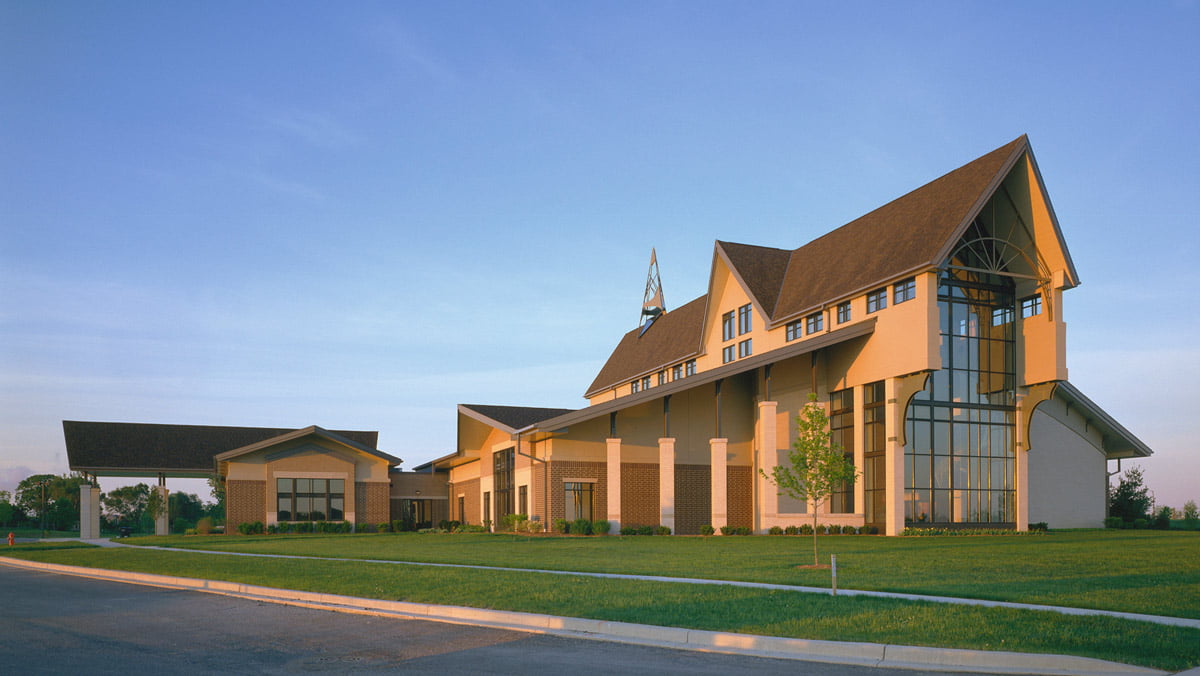 Catholic
The new facility, located in the Prairie Ridge development near Highway 50, provides worship space with approximately 1,000 seats.
Catholic
The goals of St. Dennis's new spaces were to provide a redesigned wall backdrop for the Sanctuary Platform and reorder of storage spaces.
Award Winner
Due to Southbrook's dramatic growth, GROTH Design Group assisted with Master Planning for various expansion options.