Office Renovation in the Historic Barnabas Business Center | Glendale, WI
True Process is a tenant build out in the Barnabas Business Center in Glendale, Wisconsin. The building has a rich Milwaukee history and was built by the Uihlein family, owners of the Schlitz Brewing Company, in the 1920s.
True Process is a growing company that offers their clients a unique approach to providing healthcare IT solutions. They requested a space that reflects their recent branding efforts and technology niche in the marketplace.
The design team was challenged to make use of many of the existing partitions and conditions found in the space and yet needed to create a fresh new look for their company headquarters. A combination of open work area and private offices allow for growth, flexibility and a dynamic work environment. Custom millwork, variety of materials and accent colors contribute to the success of updating and personalizing the existing space.
furniture consultation
interior design
space planning
programming
signage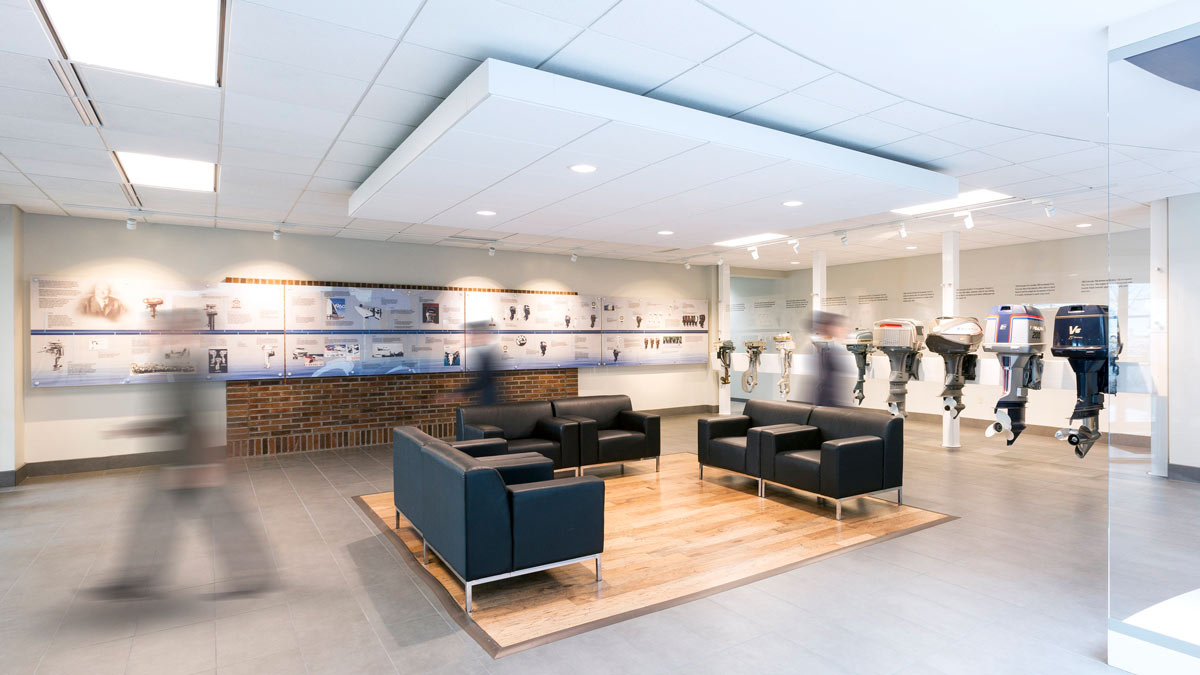 Gym
GROTH Design Group assisted with interior alterations to an existing 61,710 total square foot, 2-story office building.
Behavioral Health
GROTH Design Group was the architect of record for the Ladish Co. Foundation Center on Rogers Behavioral Health's campus in Oconomowoc, Wisconsin.
Award Winner
Stone Creek re-purposed a 10-years-dormant corner into a lively destination for neighbors, university students, professionals and long-standing residents.