Downtown Corporate Offices Get Facelift | Milwaukee, WI
The owners of the office building at 757 N. Broadway in downtown Milwaukee desired a facelift for their building to attract tenants and create a recognizable identity for the building. The building featured first floor retail space with 6 floors of office space above.
To better establish the visibility of the first floor retail space and create a better order to the building, the design team introduced a new cladding material, storefront windows and canopies at the first floor, and a cornice was added to the roof line.
A light colored stone cladding was utilized at the base to contrast with the existing deep red brick above. Copper in the detailing at the top of the base and at the cornice of the building further distinguish the building. The entry lobby for the office space was also remodeled, tastefully incorporating new finishes and restoring the lobby to its original grandeur.
Historic Preservation
Restoration
Full Architecture
Interior Design
Signage
Wayfinding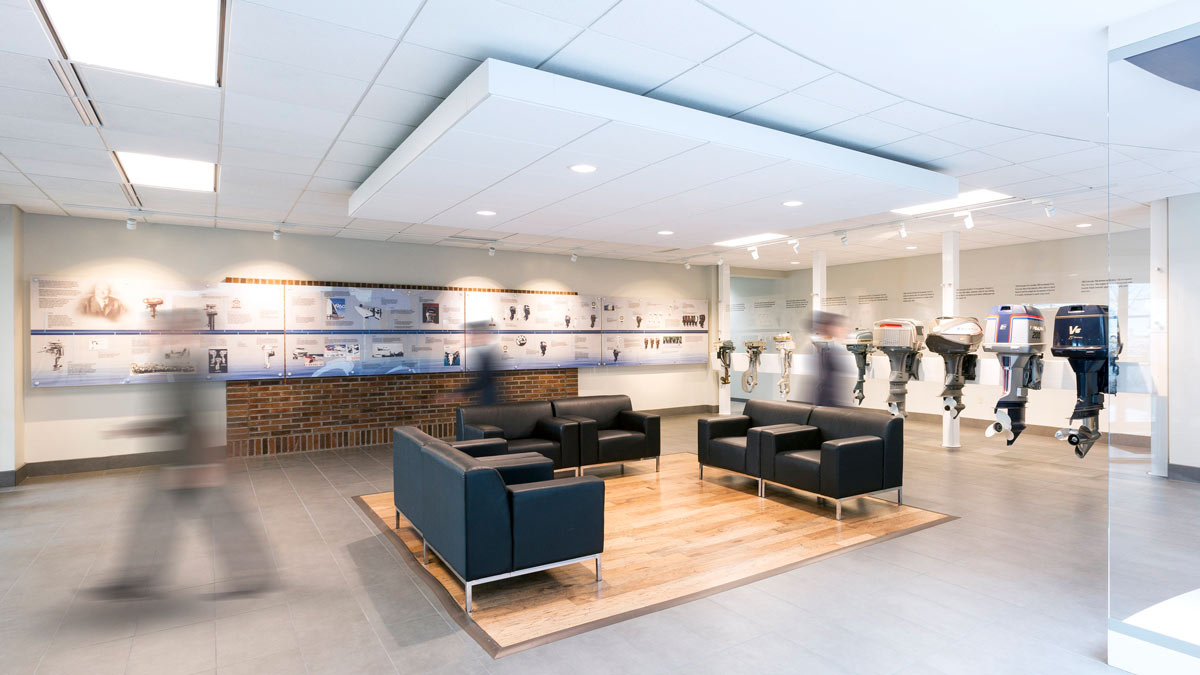 Gym
GROTH Design Group assisted with interior alterations to an existing 61,710 total square foot, 2-story office building.
Behavioral Health
GROTH Design Group was the architect of record for the Ladish Co. Foundation Center on Rogers Behavioral Health's campus in Oconomowoc, Wisconsin.
Offices
True Process, a growing company that offers a unique approach to IT solutions, is a tenant build out in the Barnabas Business Center in Glendale, Wisconsin.