St. Luke's Lutheran Church
GROTH Design Group partnered with St. Luke's Congregation to renovate their place of worship. The goals of the endeavor are to enhance liturgical celebration, support and encourage the arts and music programming in the space, keep current with changing technology, and create an inspiring and fresh aesthetic.
The design for the worship space recreates the chancel fully flexible for a variety of liturgies and programming.
The platform is accessible to those of all physical abilities. The chancel backdrop attains the double task of masking audio-visual technology to support the liturgy and tempering the massive scale of the space. Windows for increased natural light are carved into the stone walls of the nave. Seating is redesigned for flexibility, accessibility and comfort.

Also included in this project is the renovation of the chapel and gathering spaces.
Artwork Coordination
Design Development
Consensus Building
Construction Documents
Furniture Consultation
Full Architecture
Interior Design
Lighting Design
Liturgical Design
Master Planning
Programming
Schematic Design
Space Planning
Wayfinding
Faith & Form Magazine- Liturgical/Interior Design Award
ASID Wisconsin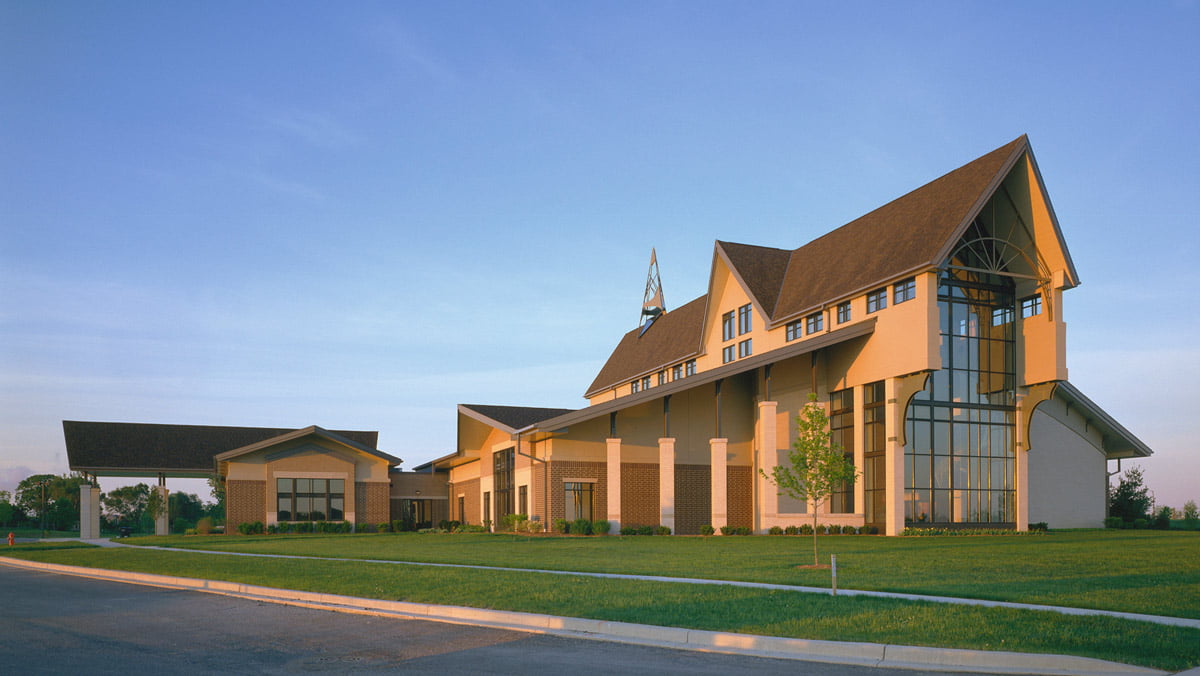 Catholic
The new facility, located in the Prairie Ridge development near Highway 50, provides worship space with approximately 1,000 seats.
Award Winner
Involved from concept through construction administration, GROTH Design Group has tied the new 30-person chapel into the architecture of the church.
Churches
The building includes a 700-person worship space, hospitality and fellowship areas, office space, children's ministry areas, and support spaces.